Deleting Items
As part of the next trading system update, the trash slot is being removed (suggestion) and instead each item will have a new delete option: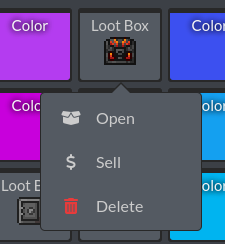 And you even get an extra confirmation: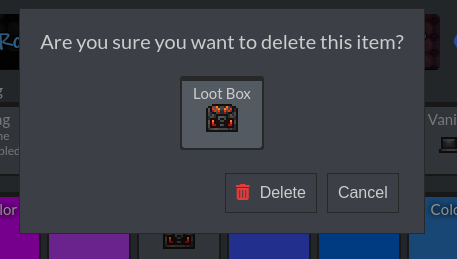 I expect the Sell option will be more interesting than just deleting an item. There will be two ways to sell I expect:
Selling to the system - a non-negotiable amount you get in exchange for selling an item. The amount is expected to vary and so selling at a different time than someone else may result in getting more than they did. Metal items in particular will have a higher value than other items at their rarity.
Selling on the market - a custom amount that someone else must pay for and that person will get the item
DP/XP Boost
I've replaced XP Efficiency with XP Boost and DP Boost. Instead of refilling an efficiency bar, you can buy an xp/dp boost from the shop (or from other players) that will temporarily boost your XP/DP gain to a set amount for a limited time.

When you have 0% boost, the bar will not show.
Shop
Items the shop sells will be changed to a specific set of items usually not obtainable from loot boxes.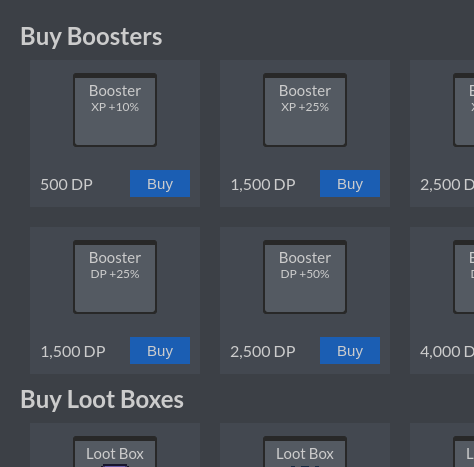 Unlocks
A new unlocks page so people can more easily see what features they're missing (zombies abilities / crew commands)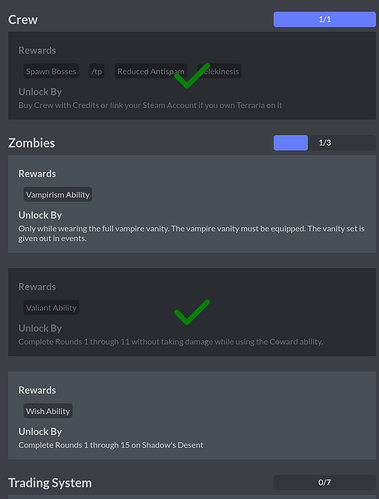 Other Thoughts
If anyone has thoughts on anything already shown or anything new, now is still a good time to put forward your thoughts or ideas before some features get finalised.