This category is a list of all public applications to become Moderator on the Terraria Server. Some may not be listed if the applicant does not want theirs to be public.
Eligibility Requirements
You must have Crew
Your account (in-game) must have been registered more than one month ago
You must be known to the reviewers - if we don't know who you are, it is likely that you have not established yourself in the community enough
You need to be active enough that you are able to respond to player reports / people violating the rules
You must not have an existing ongoing application
You must not have submitted an application within the last 2 weeks
How to submit
Send your applications to @modappreviewers via PM
Formatting your Application
Your responses to these questions are to give reviewers an idea of how you can fit into the team and into our current schedule, these questions are not meant as a test, you are not marked on your answers. You are not required to write an essay in your responses, you just need to make sure you've included all relevant information. For example for Q5, if you don't have any expectations of the role you don't need to write anything other than that, however, if you have an idea of what you think the role is, you can write out what in your mind you expect and we will be able to ensure that you understand the role properly before you would choose to take it on. Remember, this is not a test, it's just information we need to consider before offering anything to you.
Question Notes:
Q7 is meant to understand any commitments you may have in the future that will prevent you from carrying out your role as a Moderator.
For Q12, anyone will be able to see and comment on your application if you answer yes.
IMPORTANT FORMATTING NOTE
Include each question with the text ### before it to make it a header and put your answer to each question on the line below the question.
Format
Q1 - What is your in-game account name?
INSERT RESPONSE HERE
Q2 - What is your timezone?
INSERT RESPONSE HERE
Q3 - How often are you actively playing on the server?
INSERT RESPONSE HERE
Q4 - Which dimension do you play on the most?
INSERT RESPONSE HERE
Q5 - Have you read the rules?
INSERT RESPONSE HERE
Q6 - What is your expectation of being in the role of Moderator?
INSERT RESPONSE HERE
Q7 - What is the minimum number of months you expect to be in the role of Moderator?
INSERT RESPONSE HERE
Q8 - Do you have any programming experience?
INSERT RESPONSE HERE
Q9 - Do you understand how to report players?
INSERT RESPONSE HERE
Q10 - Have you made any player reports before?
INSERT RESPONSE HERE
Q11 - Are you in our Discord Server, if so what is your Discord NAME#ID?
INSERT RESPONSE HERE
Q12 - Do you want your application to be published to #

moderator-applications

?
CHOOSE ONE:
Yes, right now.
Yes, after a decision has been made on my application.
Yes, if my application is accepted.
No.
How you are reviewed
Once your application is submitted it is expected that you will be making reports on players and we will use those reports to understand:
what times you are on
if you understand the rules
What evidence you think is necessary to take action
And if you are active at times when current staff are not
We will get back to you when we are able to provide a response on whether we are able to offer you a position or not. If we end up rejecting your application, do not despair, we will try to provide a reason as to why you have been rejected so that you can try again in the future.
As an applicant your reports must follow the following format, including the style (bold questions, blank line between each answer and the following question). This format overrides any in-place on Discord/the Forum for those who have an active application. You can report players either on Discord or the forum, but do so only in one place. The rules broken and evidence are particularly important as these are supposed to get you to show that you know what evidence is required to prove that someone is breaking the rules you listed. This report format applies whether you post them on the forum or on discord:
Report Format
Character Name of Offender
NAME HERE
Dimension(s) of offences
LIST DIMENSIONS HERE
Rule(s) broken
LIST RULES HERE
Evidence of offence(s)
INSERT A SCREENSHOT OR VIDEO HERE
Approximate date & time of offence in UTC
INSERT TIME OF OFFENCE IN UTC
Currently online
YES/NO
Example Report
Character Name of Offender
Kinshi17
Dimension(s) of offences
PvP
Rule(s) broken
S5#1
Evidence of Offence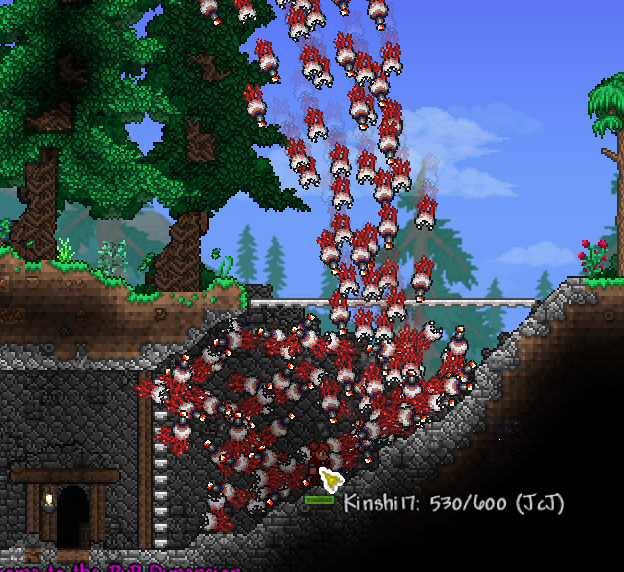 Approximate date & time of offence in UTC
Same as this report
Currently online
No