??? Why would you be using hacks and cheats
Technically, it's isn't using cheats. It's the only way to modify textures… I'm sorry if this seems like suspicious activity, I just wanted to inform you about it. I can prove that these hacks don't work in multiplayer if you want
Why are we modifying textures? Can someone catch me up with the conversation??
Well, I've seen so many cool weapon and item designs in videos. Plus, this was my first time using it. In one of the images I posted when I was glitched, if you look carefully, I was using those textures at the time
I wont use TLPro for textures if you dont feel it is needed. I just want to respect the rules of not hacking or using hacks.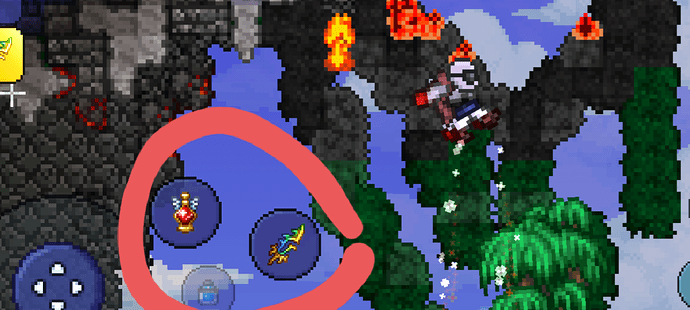 this was what I was talking about
I see now but there's an issue. It requires the use of a modified client on mobiles end to use these textures but, due to the hacks unable to work, it doesn't deviate for unfair advantages.
This is actually pretty scary for me because I don't want to be banned for this, I just want to clear this up for my end and hopefully yours…
I think this would qualify as exempt from the hacks rule, since the only thing you are using/are available to use is the textures section.
That's relieving… I wasn't sure if it went by the hacked client rules if no hacks are being used but the client is used for textures. But, still, I may just not risk using it incase it is counted as a modified client later
The reason why I was a bit scared was yems' responses. I didn't know if he was completely clueless or that he could have banned me for using a modified client because, some of his responses were almost the same as I've seen in ban appeals. Sorry if that's not what you were going to do at all yems.
Didn't… papyrus say that those aren't able to be used in multiplayer?
Actually, in a single player world, the highest damage you can deal with a hack is 2,147,483,647 damage…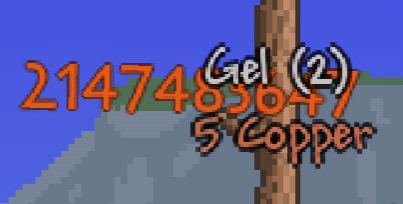 In single player, correct?
Well, in TLPro, you cant modify the weapon stats at all so it would still be a normal weapon.
And correct. I've made sure it doesn't work in multiplayer and servers.
sounds really cool, overhaul would be amazing to have as well
Unfortunately, TLmods currently does not support mods…
This update can be useful with buffs, to not infict for example damage nebula when dmg wish
But i forgot about mobile…
What do you mean? Wish from Zombies? I don't know what other "wish" exists on the server currently. Also, is this even being considered anymore?
yes… I tried make similar suggestion
This is a very possible idea, bring this back to life for more activity here. Currently running two of these for the partner with DG. Leafos runs Scania / Windia which are tmodloader servers and stability seems very good. It already does what TShock systems do in a nutshell:
Server Sided Characters - No doubt the most essential part is making sure that people don't lose their progress from server to server using tmodloader.
Hero's Mod - Great for maintenance, control, and administrating the system.
But I am sure we want this to be using DG system, which means an entirety of plugins need to be made that hook into that. I don't know what the user base wants, if they just want a modded server to run by the community they love, or if they want also the features that DG provides to be included.
That is mostly what I expect users want, just a plain separate server module.
Very true, there are a few functions that are not controllable unless we have plugins to maintain them.