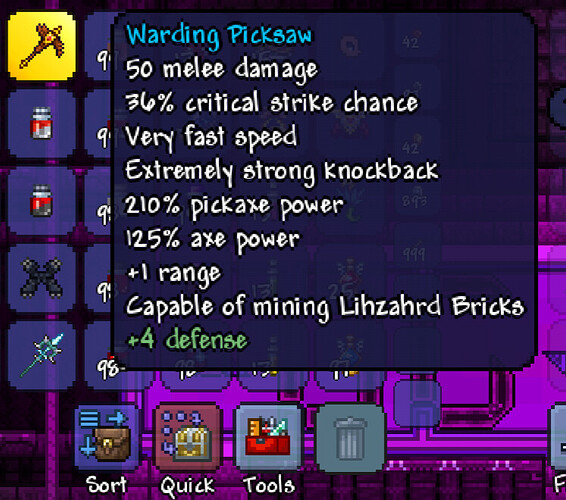 I have no clue how I obtained a Warding Picksaw without it resetting its modifier but, I somehow have one…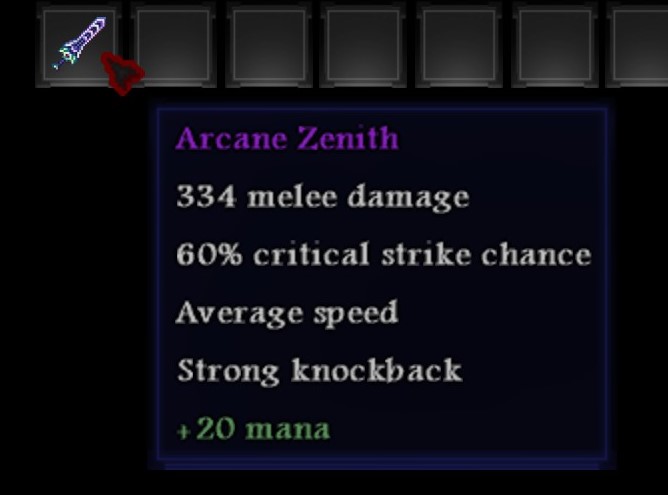 I'm sorry, but I just don't see the issue with a Warding Picksaw. I really don't.
Try /i bananarang 32767 or /i duck 1 rapid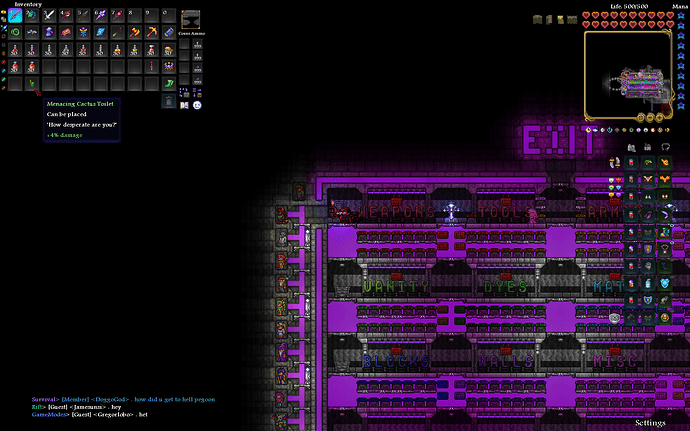 Bananarangs I've seen with Light Discs on console since I played on it before 1.3 was released on there, it was also the time when half the people on my PlayStation friends list had an all items world of some sort. It's ridiculous. Rapid Duck, though… maybe this would one - up it? I dunno. ¯_(ツ)_/¯
Item Description:
How desperate are you?
Item Name: Menacing Cactus Toilet
Use /i to get several Unicorn on a Stick items and have different size modifiers on each of them.
Next, place all of them in your hotbar and have fun scrolling with your mouse.
I had one that Ill try: Precise Sniper Rifle
Or: Quick Arkhalis/Terragrim or, Warding Blade of Grass