Mention where relevant: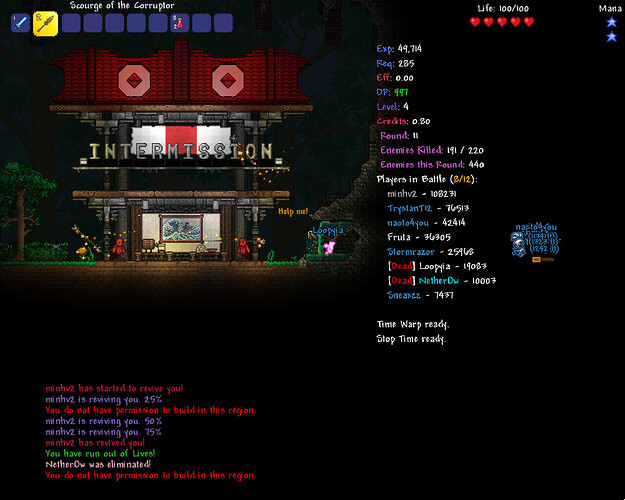 Created by spam Time warp
Im really died in intermission
I save u once and u die immediately again lol
I was confused at that moment
Extra notes : This bug happens sometimes, and may depend on the map, sometimes it just doesn't kill you and instead teleports you back to the map
Huh this glitch yeah I've done it before
This is half-fixed. The following update will prevent Time Warp from teleporting you back outside of the arena. However, you can still get Help Me! in intermission by lagging. I'm not marking this fixed yet
This bug has been fixed, though not released yet. Once the fix has been released, a final reply will be posted so that everyone is aware.
Update on this: I'm putting this back in #confirmed. Zombies v2.4.0 should reduce this significantly but it is still entirely possible to die in intermission due to unknown circumstances