The title says it all. This abomination of a loadout exists solely for the purpose of PvP on Dark Gaming where the only items allowed in the loadout at all are items that can be obtained without NPC interactions or crafting. If you want to take it for a whirl for memes or to get inspiration to make your own, the loadout is "PvPNoNPCsNoCrafting".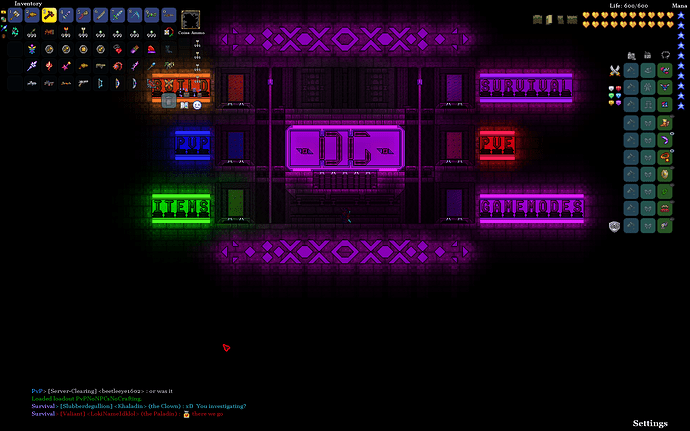 In fact… honestly, I want to see what you guys come up with. Make your own loadouts that follow these restrictions:
Items that are crafted are not allowed
Items that are obtained through direct interactions with NPCs are not allowed (exception 1 is the Old Man since he's required for progression)
All buffs from FFA arena are fine in loadouts, and are the only other exceptions to No NPCs/No Crafting in loadouts
Maxing out mana from Mana Crystals is allowed (default 200 with 9 Crystals)
If there's any issues with the stock loadout I made, please tell me, mekk already caught a few mistakes I made initially.