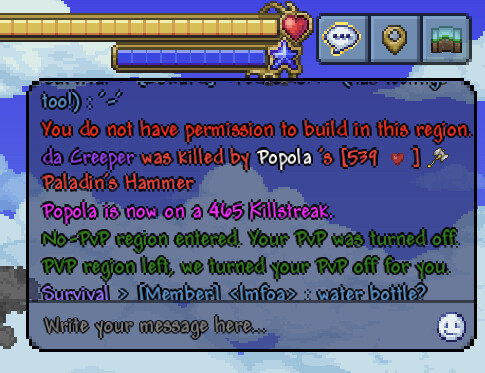 something seems insane here
edit: he left at 505 ks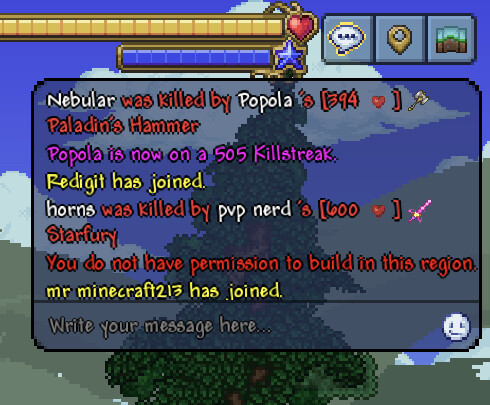 There's quite a large number of guests in pvp that are actually just pvpers with some sort of a reputation alting. Getting high killstreaks like that is not particularly hard as long as you find a time where good pvpers aren't active.
It's very easy to get those streaks just by killing casual players that aren't too difficult.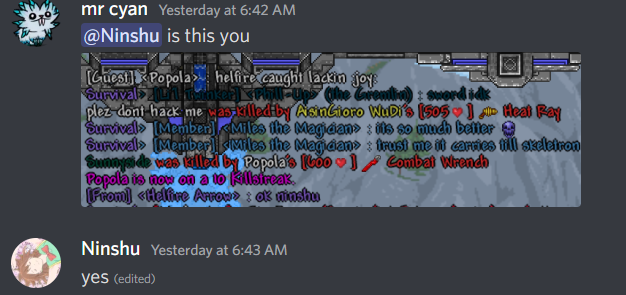 Ban evading again(?)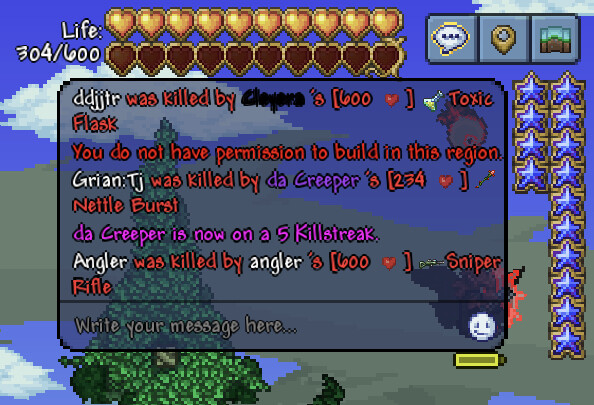 the war of the anglers
I mainly said that as a joke lmao.
That's why I placed a question mark, because I put that possibility into account. I wasn't sure either.
Definitely seems like him lmfao
he is secretly amorbius and his gaming chair is encrusted with diamonds and it costs $643,346,346
here is some more popola content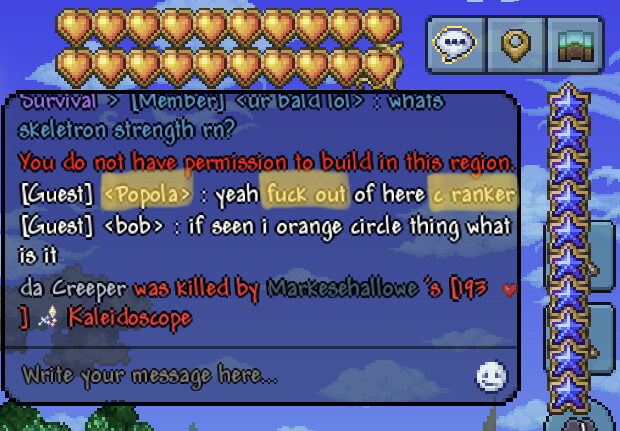 pretty sure they are going to be banned of rude speech and possibly also hacking