Do you see color banding on the shadows in this image?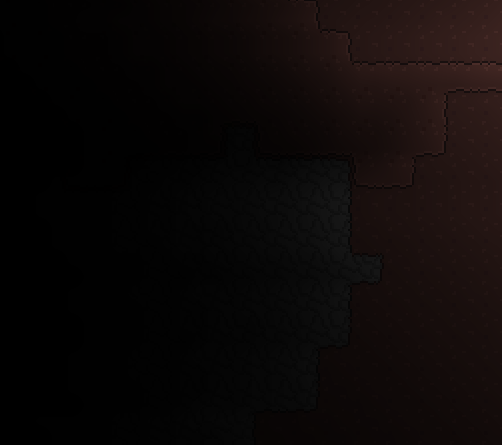 Example (looks worse after taking picture with phone):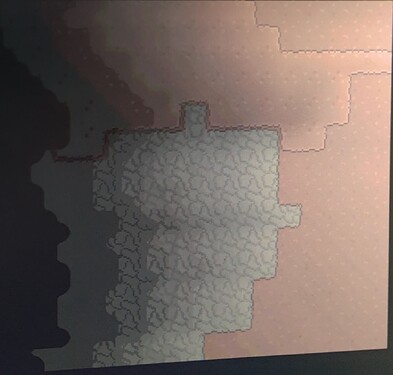 It looks like Invisi's character's head in 16x16 resolution instead of 4x4
The stripes with the color change can easily be seen
So you are talking about the color banding? You can see what is shown in the second image on the first one?
I can see it on both, in the same order. Disclaimer however, I can only see the first band.
for me it is normal terraria cave with texture pack (answer to post name)
…and i dont know what color banding is