I only write in chat 1.4.4.9 in survival
Went ahead and deleted the ban just now. Try logging back on.
Please give sky(ness) ban
I can't seem to log in to Phase as of this very moment, so I can't investigate properly by searching for the relevant messages. I'll confirm them once it's online again. If they're verified as real, they will be banned.
I can confirm, I saw as well.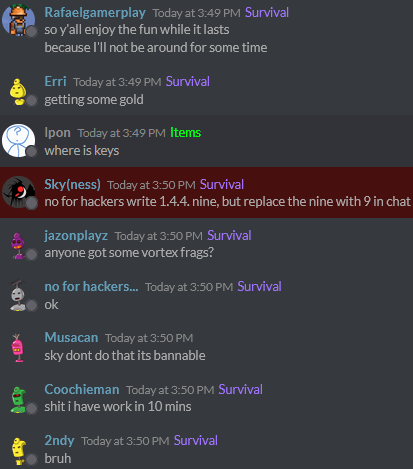 They are banned, just to let you know.
@KURD_PLAYAR i wantet to apologize to you, that i told to write 1.4.4.9 in chat, and that you got autobanned because of my stupidness.