PC/Mobile
PC
Dimensions or Services it affects
DTP, the outset specifically
Your in-game account name
Big Russ
How often it happens
It happens any time I accept a trade that involves credits. In my DTP inventory the amount will correctly update, but ingame it will remain incorrect. When I spend my full amount of credits (usually 0.75 since I use it to gamble), it will correctly update my balance in DTP to zero, while it only sometimes displays the correct value ingame.
Any screenshots or videos showing the bug
This is an older example of the issue: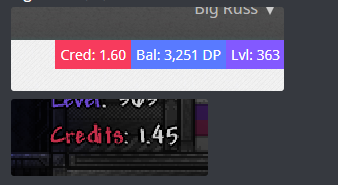 The most current example of the issue:



I think this is purely a visual bug of some sort, though I do not want to find out if it truly can become a real balance problem.