I'm sure I'm not the only one here who puts a worrying amount of time and care into their Terraria fashion, right? Right??


Ah, there I am. Right on schedule for once. Maybe I should give a higher resolution render.
Well, uh… I fall into that category. And since fashion is one of the main ways players stand out from each other here, as well as to show my love for Terraria, I'm currently embarking on a new small project for the time; converting my Terraria vanity to a Minecraft skin. It's something I've done before, but I haven't done one in a while. So… I wanted to change that, especially since my vanity has changed with it. This post and following replies will show update images and a final product once completed.
As of current, I have only finished flat colors for the head and body with use of both layers. Just getting it established first is very important, and shading, as it's extra details, comes second.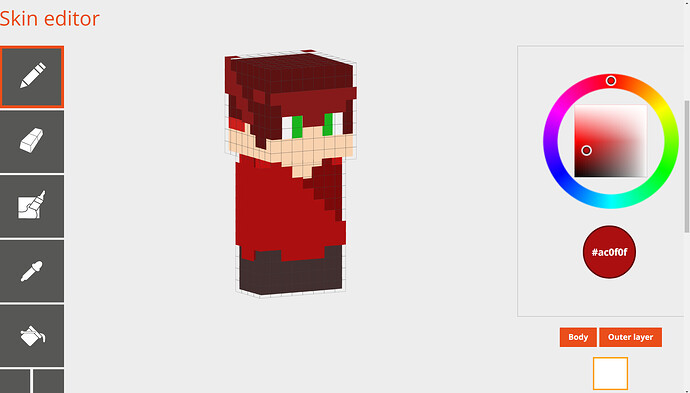 Sadly I'm somewhat of a perfectionist, so as to how long I'll take to finish, I dunno. I'll continue to chip away at it, tuning it to my preferences and looks in - game, and then afterwards I'll change up my cape to match with it. Though, if I'm offered to migrate to my Microsoft account before I finish, I think that'd fit in quite well on the skin, too!