Terraria for PC got updated today: An Eye For An Eye: Terraria x Don't Starve Together Crossover Update Launches Today! | Terraria Community Forums
Compatibility
As far as I can tell there's nothing incompatible in the new update, so Dark Gaming should work as it has without any new problems. However, note that the new content is not supported on our server aside from the Rift/Items dimension. Mobile players are still able to join our server!
Location of the 1.4.3 Items in the Items Dimension
The Items Dimension has the new items in a chest: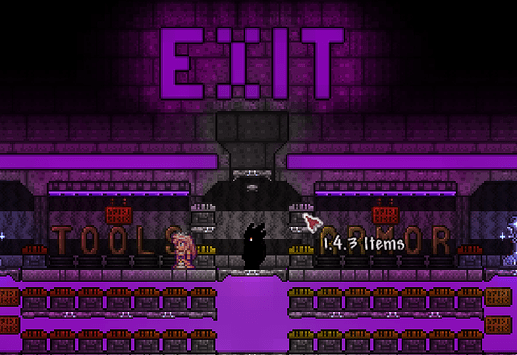 Alternatively you can use the /i command to spawn them by name, or in Rift (not items yet) use /creativeunlock to get them into your journey mode menu.