As a PC player, I can use /warp to teleport back to a previous position.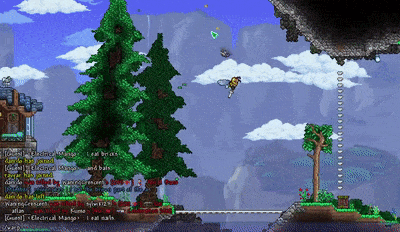 The same thing happens with me, but I'm on mobile. It doesn't seem like a huge advantage though, because you have to type it in and then get stuck for a few seconds (it's usually longer for me). The same goes for having crew tp to each other in PVP.
It's a really short delay, and you can easily teleport quite far back if you were moving fast before warping/teleporting.
I don't think /warp can be edited to remedy this issue.
The server tracks your position, and because of latency, there will always be a discrepancy between your actual position and the position the server thinks your at - unless you are standing completely still.
This can be abused in many different types of TShock exploits (including this one as well).
I think the best way to deal with this issue is to remove /warp altogether, and this is probably not going to happen soon. A new PvP spawn is still under construction and the Duels gamemode is still under development, so for now, we will have to continue relying on /warp.
Yeah, what is the new spawn for? It looks pretty cool, is it like a lobby like the one in Build?
The construction of a new spawn and the development of Duels is going to inadvertently solve this issue.
uh, how?
Like warpplates or something or making duels entirely in gamemodes?
I think I misread your post a little, so my previous reply doesn't completely follow.
---
To look pretty.
It does not in look the same, but it has the same functionality.
By reimplementing Duels solely as a gamemode and by adding warp plates in the new PvP spawn, we do not need to rely on /warp anymore.