That's not good enough.


I don't have steam but i played roughly 300

Avery, Madeira, Solar, and Crane are users on this forum with more hours.
In the same order
Master mode (Mechs 1/3)
Expert Mode (Completed)
First character (Normal/Co-op)(completed)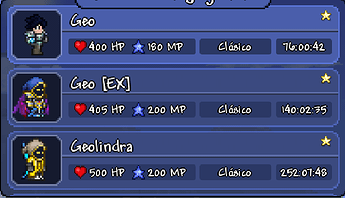 Server boi
FTW character/Normal (Late PH)
Permadeath/Normal (New/Pre EoC)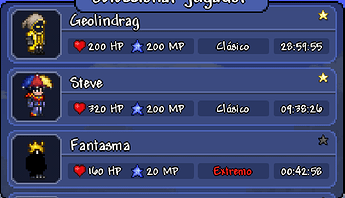 Journey

Total : 516 hours, 44 Minutes (And 12 seconds)
Where do you find this info?

This is my highest individual character time.
Well, I currently don't have steam and I don't have any of my old characters but I also just hit Regular!
Getting Regular can take a long time if you're not actively checking every qualification.
1 - My DG account
2 - My Normal Mode run (currently ongoing and past

EoC)
3 - My Journey Mode account for building (used Builders Workshop so all the time was spent building and not advncing in the game.)
4 - My Journey Mode run (not for building, didnt do much on it)
5 - I dont know why this exists.
6 - My Master Mode account (100 HOURS! I'm NOT doing any more Master Mode runs!)

_




existential dread
94 hours
Would have been longer if I hadn't wiped my save data and deleted my character so many times


1.239.4 hours on terraria and another 1.3k on tmod
(lol i didnt realise this thread was this old)
2,847.7 hours on terraria and 1236.5 hours on modded.