Last map update was almost 1 year and 4 months ago, and new update is here. Although it is not fully implemented into zombies as of yet, there are some weapons that are a bit problematic cuz of some changes they underwent. I've been quite absent from the server but I realised these unbalanced weapons today, so this is quite a late update, but it's here and hoping it will rebalance the map again (to some extent in the least), and also making a new addition, more to come on the full 1.4.4 zombies overhaul.
Shenanigan (melee)
Nerfed the overall stats of Terra Blade
The updated projectile of Terra Blade was giving it too much power, making it very easy to cheese points while also sitting back without any trace of danger. Changes are as such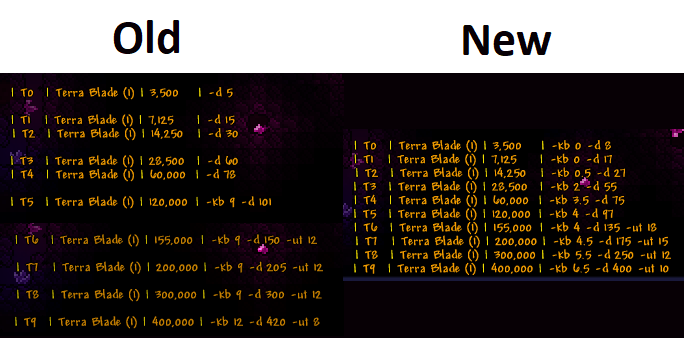 Replaced Night's Edge with Blade of Grass
Night's Edge new projectiles was pretty similar to Terra Blade's, having two weapons that are nearly identical is pointless, so I removed it and added the new Blade of Grass in its place


These are the main changes that needed to be done for now, anything else will come in a future update after 1.4.4 is fully implemented into the zombies dimension. For now, go ahead and try test out Blade of Grass!