Mini
#1

Location of Map

(4370, 965) for House and (4463, 1012) for Basement
#2

Builders

KitKatCat
#3

Unverified Rating

Easy
#4

Ownership
#4

.1

I do not permit someone else to take over ownership of my map for it to be processed and setup without me if I am inactive or unavailable.
#4

.2

I do not permit unauthorised edits by administrators/managers.
#4

.3

I do not permit administrators/managers to take over my map if I become inactive or unavailable.
#5

Breakdown

Images for reference: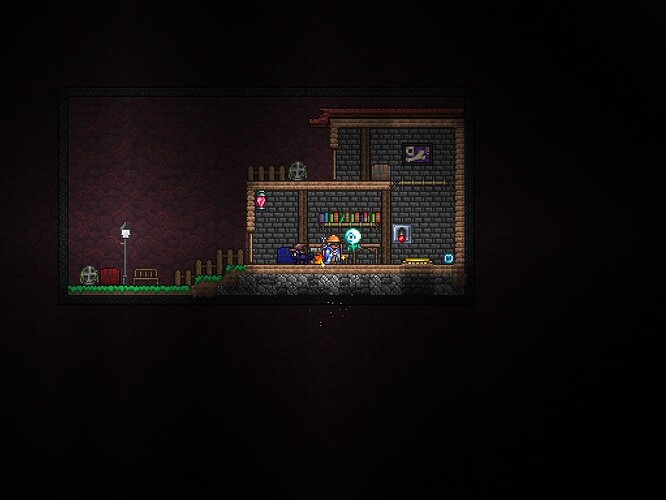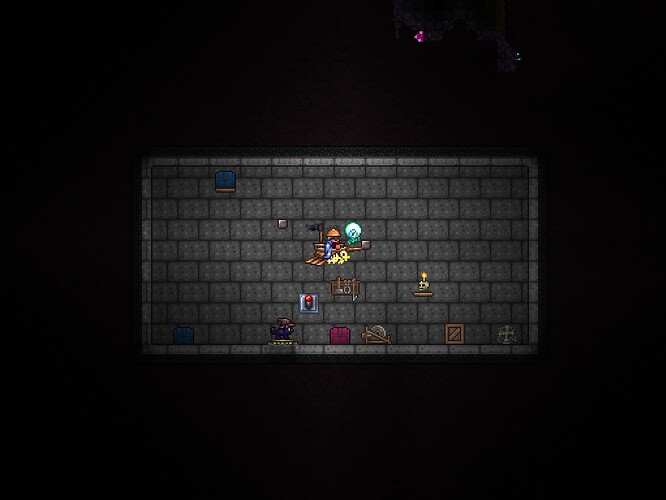 The map is supposed to be a minimalistic map, with one class, two accessories, one weapon and one armor chest (and ofcourse, a health chest). The map is also supposed to be easy for those playing solo, as there's a house and nice, overpowered spots. Still, some things aren't that cheap, and farming is definitely recommended.
It has two main locations, "House" and "Basement". House is where you spawn at, buy hp, weapons and fight enemies spawned in two different locations. It's connected to Basement via a teleporter.
Basement has a very small parkour, where at the top of it, is the chest for the Frozen shield. Then, there's another accessory chest with the Avenger emblem and an armor chest.
Enemies will be spawned on graves, and the players will be spawned where the character in the first image is (House).
| Classes: | | Weapon chest 1: | | Armor chest: | | Accessory chest 1: | | Accessory chest 2: | | Health chest: |
| --- | --- | --- | --- | --- | --- | --- | --- | --- | --- | --- |
| Melee | | Copper shortsword @ 0 | | Wood armor @ 100 | | Avenger emblem @ 30000 | | Frozen shield @ 50000 | | 10hp @ 5000 |
| | | Iron broadsword @ 2000 | | Iron armor @ 2000 | | | | | | |
| | | Zombie arm @ 5000 | | Platinum armor @ 7000 | | | | | | |
| | | Arkhalis @ 7000 | | Shadow armor @ 12000 | | | | | | |
| | | Falcon blade @ 10000 | | Molten armor @ 17000 | | | | | | |
| | | Night's edge @ 15000 | | Titanium armor @ 50000 | | | | | | |
| | | Titanium sword @ 30000 | | Beetle armor (shell) @ 120000 | | | | | | |
| | | Seedler @ 60000 | | | | | | | | |
| | | Flying dragon @ 80000 | | | | | | | | |
| | | Zenith @ 150000 | | | | | | | | |