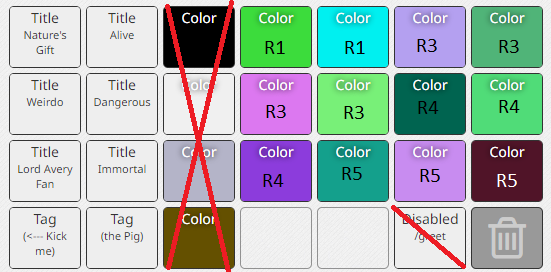 You can ask me what item you want and at what price and we can discuss it
I'll take the dark red for 0.2 credits!
Sounds good to me, send the trade, IGN is Sertastic
AHH, I looked at my inventory again and I realised I used the wrong screenshot to caption the colours' rarities, sorry about that. These are the actual rarities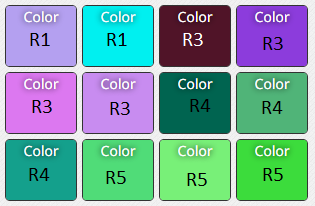 @TheGreatPapyrus Do you still want the red for 0.2 credits?
Yep! I think 0.2 credits is a good price!
Yo I want the r1 lavander
The trades been sent for 21 minutes now
Just noticed mb, accepted both trades
how much for the left middle pink?
How do 200 DP or 0.2 credits sound?

sure, 200 dp is goog
YUCK… MY SMILEY FACE GOT AUTO EMOJIED

Send a trade for 200 DP then
How much is the r5 green at the 3rd column? :3
How about 300 DP or 0.25 credits?
I'd rather risk my 0.25 credits cuz my dp's are down the drain