anyone here know how to send messages? I only know how to reply and also topics,how do i make them?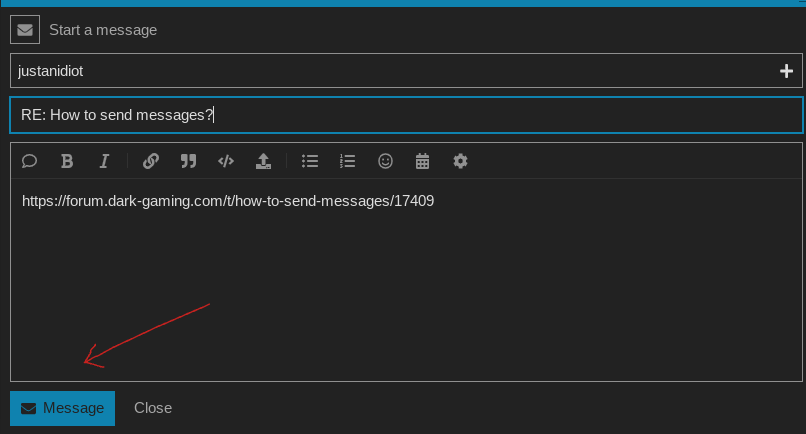 If you want to send messages to multiple users, you can't do it until you reach TL2. You are TL1 right now.
This topic was automatically closed 15 days after the last reply. New replies are no longer allowed.