Hmm… try adding texture such as, beams, windows, leaves (if you're making a treehouse)
A tip is to try to make it not as bulky. Don't fear, I do love the tree design!
If anyone feels as though I'm criticizing, I'm actually not; I'm saying due to its structure, it has a ton of room for detail, improvements and the extra room in the rooms would better help those details! Your building skills are great and can always get greater as you get greater! Keep up the hard work, I believe in you!
Here are my master mode worlds' houses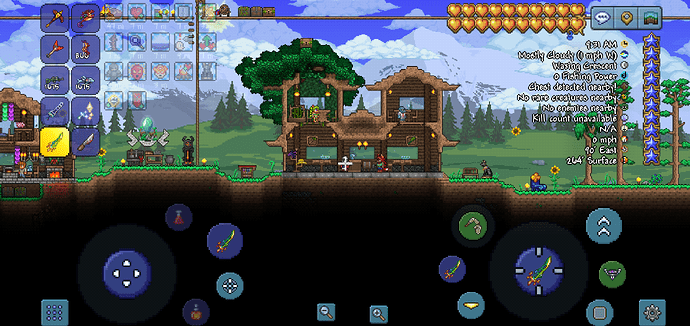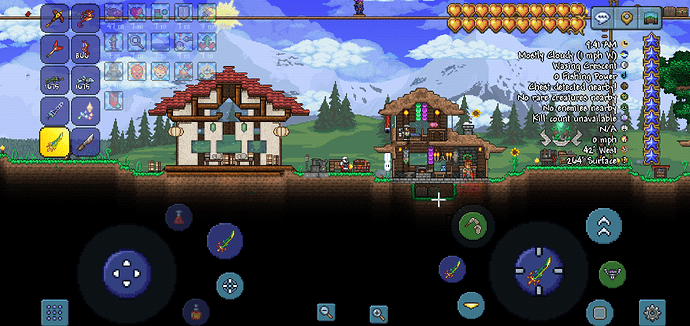 These are actually, my best current builds…
Hmm sure if I had sand for glass
Still! I'm saying its great work and you can always improve it to what you desire! Keep up your great work!
Decent change decided to remove a floor and use the basement for a npc leaves could use a improvement tbh
Wowie! Thats a lot of added details! Great job!
If its an improvement, it's always great!
And this, is another improvement!
You should probably use different types of wood for the walls and the walls, right now it looks too plain.
You could integrate different blocks/walls to add more texture and detail to your build, but I think it's easier to first make your house bigger and more shaped more like a tree.
Add a bigger canopy, a longer trunk, and more branches.