I've been wondering this for a good while. I remember when I was told the IP for phase is t.dark-gaming.com:3001 but when it found server, it stopped there, never loaded the server/let me in.
Then there is this link, http://phase.dark-gaming.com/, where I enter my name and password for my registered character in the server, but it permanently loads and goes nowhere.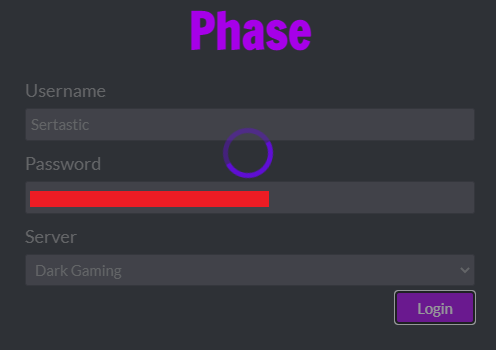 So what do I do or need to do in order to enter Phase dimension and/or site?