The information for getting Crew on the Discord server: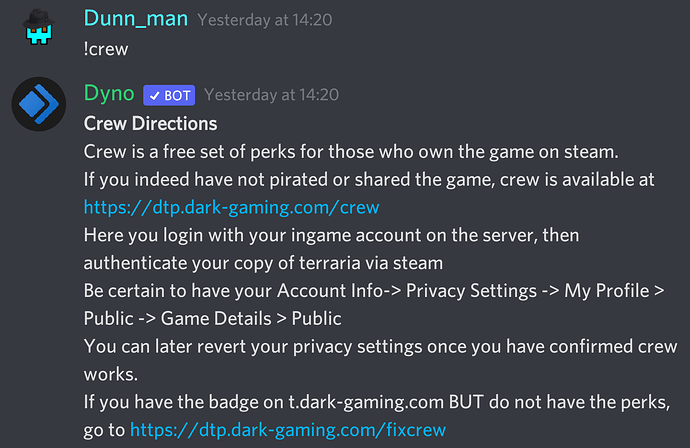 To access the Crew page on the DTP trading system website, visit this link: https://dtp.dark-gaming.com/
After that, click/tap the Upgrade to Crew button and follow through with one of the three methods of obtaining Crew.
If you don't own a copy of Terraria on Steam, then you can instead use Credits to get Crew. You can get 0.05 Credits every day by voting for the server once per day.
How do you reset a password
This topic was automatically closed 15 days after the last reply. New replies are no longer allowed.