So, I started playing hollow knight recently….
P a i n
Does it make your feel…
hollow
(sorry)
It would depend on the circumstances but, yes it makes me a hollow knight
Hollow knight more like hollow fright
souls of knight
also welcome to the hk dg community!
Hehe thanks! Don't worry I'm having plenty of migraines while playing

if you ever fight Sisters of Battle, think of me… i got stuck there for nearly a month, and now their theme is my favorite in the whole game xD
Hollow knight music has some of the best fiting soundtrack for any areas/bosses I've ever seen.
Thanks I've only been on the forums for about 1 week and it is very nice too remeet old friends and make new ones.
I Am No Stranger. For I Am The Duck Squire.
You are a fake.

you are a lake

u are a mom
gets sent to hell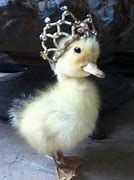 The True Duck Lord.
You have no idea how badly I want to type the Thanos quote for this post