ban evasion is against the rules i think
Even at "obvious" false bans like for saying 1.4.4.9?
Is this caps bypass that will get me banned?
Caps bypass using the allowed impersonation of fictional characters:
Survival > [Avenger] <Monitor> (<-- kick me) : oh no i died
Survival > [Gryffindor] <Glasia> (08/15) : [Wizard] <Harry Potter> (with Wings) : RIP
The text trying to go through is an acronym (RIP) and not a full phrase.
I know doing this:
Survival > [Gryffindor] <Glasia> (08/15) : [Wizard] <Harry Potter> (with Wings) : MOONLORD SPAWNING IN SURVIVAL
is similar to
Survival > [Gryffindor] <Glasia> (08/15) : EYE OF CTHULHU SPAWNING IN SURVIVAL caps caps caps caps caps caps caps
a caps bypass because you try to get a whole phrase in caps through.
/buff and /permabuff have been disabled in Survival for done time now, so meh.
I don't even think that'll work as of now? Ever since around 1.4.3.2, a feature was added by Re - Logic where if a server forces any changes onto a client, then their character will not save any further changes from then on. /buff (and by extension, /permabuff) just add the buff to the character instead of giving it through natural sources like drinking a potion or getting hit by something that can inflict Feral Bite, which means that if you use /buff for that and you leave, you won't have Feral Bite saved on your character.
So would i be allowed to do this then go to items instead of my own world?
On mobile clients, you can do /buff then leave like normal, as the items will save.
I dont think that is appropriate. Just dont do that
well, what the contraption is doing isn't really preposterous, anyone can hold down click. the rubberband would more or less be a minor convenience for people with sore hands and it wouldn't be pulling off anything unfair
Does this break S5#2 - No exploits?:
One dies in survival then the respawn timer is 30s (or 60s if there is a boss fought) then they enter /(otherdimension) then /survival which is taking only 10 seconds.
I do believe there is anticheat to stop it and it says "you must wait x seconds before you can be alive."
sorry please do not post here
Is hoiking into the jungle temple like this an exploit even though summoning the golem requires plantera to be dead? (photo made in my singleplayer world)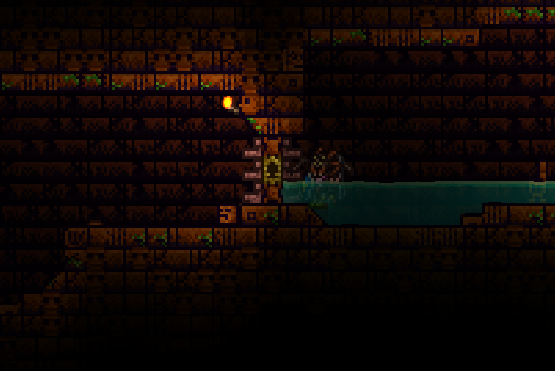 Normal hoiks are exempted from exploits, how about this?
I mean, hoiking is an intended feature, and in pre-hm you can take really do anything with the cells (+ tablets), lnly thing useful would be potions and such, and I have not seen Lego or any staff discourage it in chat (like Russ), since the loot is meh and only useful in Hardmode, from experience I think it would be allowed.
@GlasiaVD23
Retitle that rule to Abuse of Permissions as that can also apply to
supporters

abusing relaxed antispam to spam the chat
repeatedly joining and leaving to spam greet messages
having a greet message that is just a bunch of random letters
greet message contains inappropriate text (e. g. Otto has joined Otto greets: Glasia is a n…er)
using the nickname function to rename themselves to impersonate other users

crew

abusing telekinesis in zombies
abusing /tp in pvp
spam summoning bosses and events in survival

zombie map builders

playing in mb lobby just for fun
leaving a mb lobby full of players without map builder
naming classes with inappropriate text such as the A, F, S, B or N word

mods

randomly banning and kicking users (e. g. ?ban Glasia "pwzovzsczsozbircaifcrwtsbofrsb")
joke kicks, bans and mutes (e. g. ?mute Glasia "you shall be banished to hell!")
Sending warnings but the text is normal text (e. g. ?warn Glasia "Hello, how are you?")
I did not follow this rule and the previous one
i made a new post and it was taken down for being a duplicate of a valid one
Continue doing that ban appeal
Yes, they are not allowed.