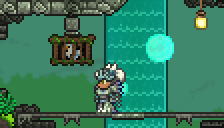 seriously why do u do dis. i cri everytim let the bird free

If you look closely, it looks like a mini snowman.
Looks more like a very small raptor than a snowman
Nevertheless, it's abuse.
What are you guys talking about…
Clearly, it's a
spoiler

cage
Huh, I had no idea it was one of those.
solid answer: we are talking about a non-living image made out of small pixels representing a cage that dont even have an animal with an animation that we can free or somthing since the animal is solid
(take this as a joke)