Hello dear players of dark-gaming. This will probably not be my last in the line of formal addresses to pop and the community on specific problems presented both here and in the game BUT I do prey they get less severe. Bear with me, I wont take much time. (Using visual media to help keep peoples attention focused, and the whole fact I act-talk- and most likely AM miles edgeworth. And of course Kaiketsu Zorori but that's a story for another time.)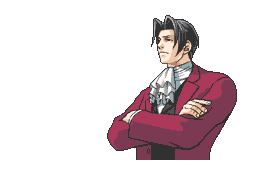 It has come to my attention that swearing, even in minimalistic terms , Has been used on site. I push for a chat filter prohibiting any sort of vulgar or otherwise derogatory term on site. Not only would it benefit us as a community but to be honest when has throwing off F-Bombs ever solved anything? Its only a sentence flavor particle used to emphasize.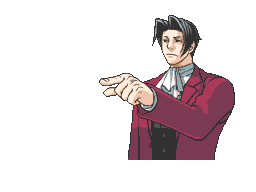 Not only that I seem to have witnessed a family ordeal with renald and his account. His sibling has gotten on his account several times and not only swore but harassed SEVERAL members ; One of the most prominent being dragon. Now I don't like casting judgment or rather dialogue of this nature for no reason so allow me to shed some more light. I don't exactly BELIEVE renald is having this problem but I cant say I have any rock solid proof it isn't real. So im giving him the benefit of the doubt ; Just add a filter and I'm sure his "ordeal" will smooth itself over, You could always make him change his password to something more difficult but then again, Not my place to say so.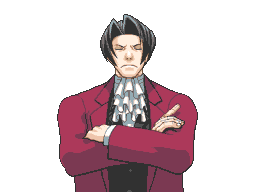 So I leave it to the community as a combined body of delegation, Should we push for a chat filter? Would it help? It's all up to you guys to support this.
And so, this concludes my statements and request's. Thank you for whom ever reads this and I encourage as much feedback as possible. Try with the utmost courtesy to not derail the thread.