I'm playing on PC.
This has happened to me twice while playing zombies gamemodes. It rarely happen & quite unpredictable.
The first time it happened was around 3 weeks ago, I lost everything including my hp reset back to 100, it kept the items/equipment from Zombies lobby, I was playing on Cryptic castle as summoner class, then exit using "save & exit", when I rejoin the Dark Gaming server, my character does not return to normal. All of my stuffs from Safe, Piggy bank, Void vault, & Defender's forge were gone.
The second time it happened is just now (Saturday, 30 January 2021), I was in Bewitched map, I do /rift to exit the lobby, but it keeps the items & equipment from the Zombies lobby I played (as Demon tamer class). Now all my stuffs including those saved in the Safe & Defender's forge are gone, except in the Piggy bank & Void vault.
This was my character normally:


This is how my character is saved as now:

All of my items are gone: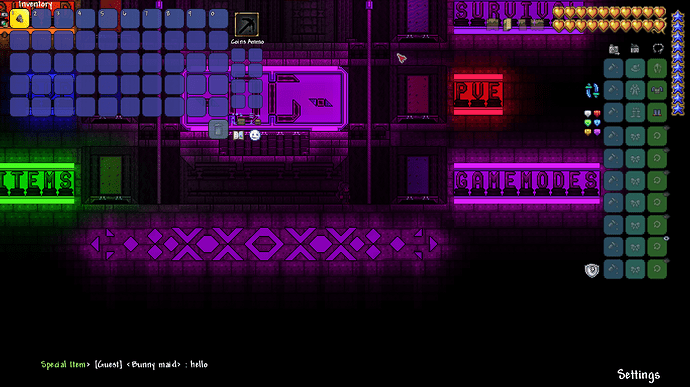 I tried rejoining the same zombie map (Bewitched) and chose the exact same class but it doesn't work.