Character Name of Offender
Jeffrey Epstein
Adolf Hitler
If you find any other accounts linked to this person, tell me.
Dimension(s) of offences
PVP
Rule(s) broken
S7#1
Banned: Ban
Evidence of offence(s)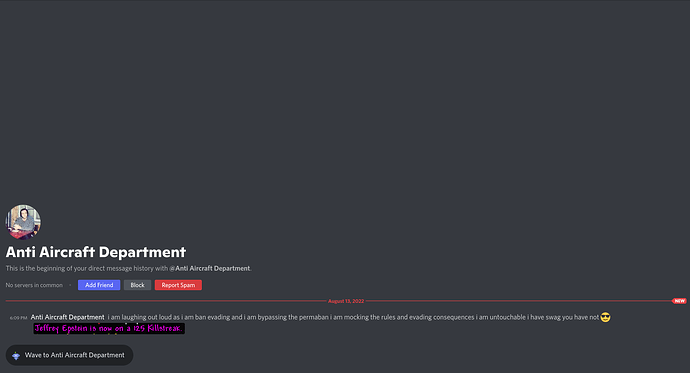 Screencap
#1:
Discord PM
Screencap
#2
and
#3:
Nearly the same exact loadout indicates very similar or same player.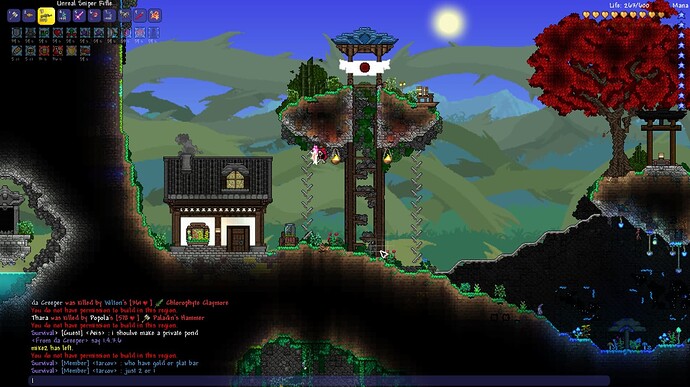 Ignore the fact that screencap#3 was used for the post leading to my ban.
Approximate date & time of offence in UTC
Screencap #1+2:
10:35 PM
Saturday, August 13, 2022
Screencap #3 from Da Creeper trying to get players to accidentally ban themselves
Currently online
NO
Notes:
This is Popola/@catsinspace evading the Ban. Original ban link: Ban
Screencap #2 is from the Discord Server Terraria PVP Longue. Catching up on player reports.