sure i would what level do i needa be
i believe 10? i might be wrong
Well, it's been a little while. Let's see the wheel has today.

Never mind, I don't have anything creative to say about this.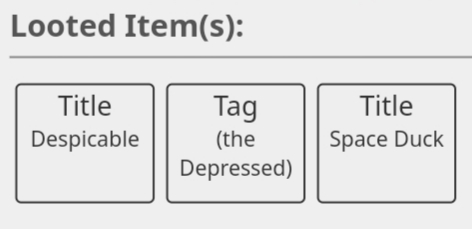 "The Fat Dobber"
i started getting them at level 80 but maybe its more early for you e
Mild disturbance today. And by that, I mean the vote bot didn't ping today.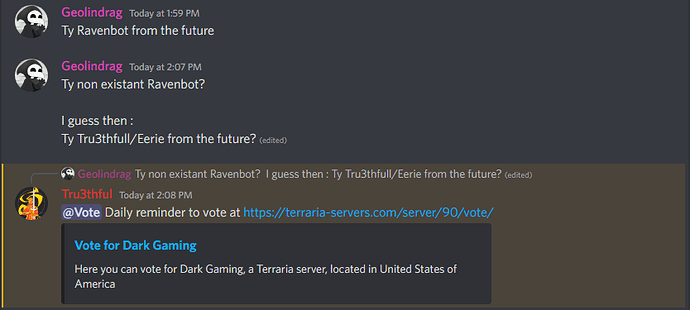 Anyways, voting loot, right.


Oh. I guess some help was needed for finding where the webhook went off to.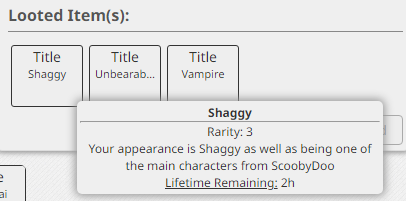 Maybe Raven just needs a break? After all, the harassment it sees on a daily basis (minus when it's not there) sure must suck.


Ah, yeah, that's a word to describe it.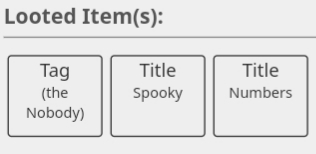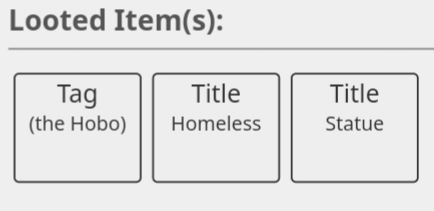 im not a bullly mmm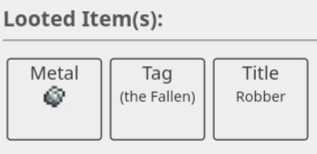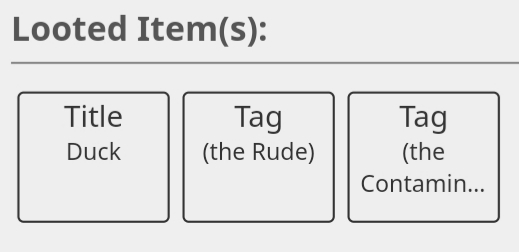 violent pixelated poptart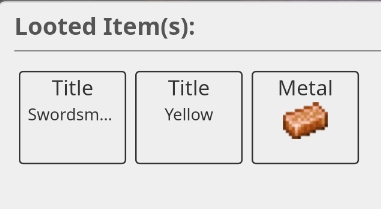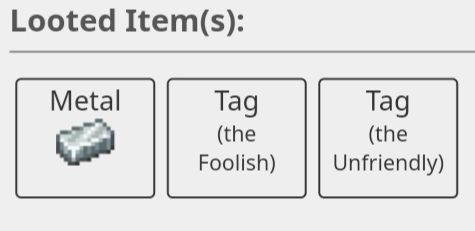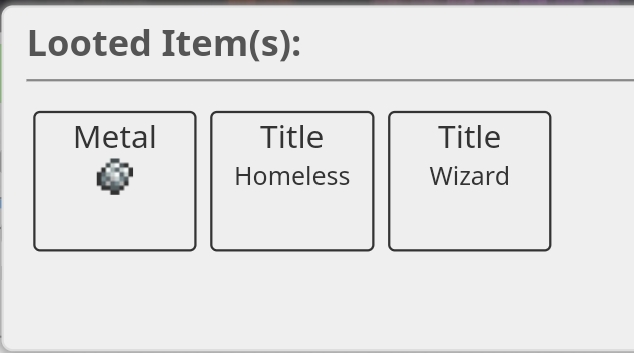 "The Homeless Wizard"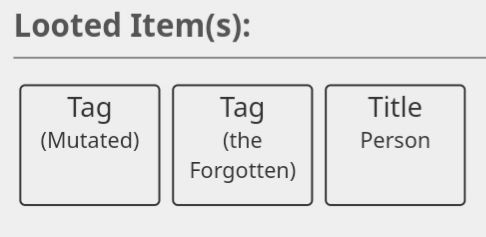 The weird obvious party pooper
loot from yesterday



hungry fool