There's been quite a few players who were banned in the past for wielding First Fractal, I even ran into one myself earlier today. However, there lies a problem: sometimes, gathering footage to document and then properly report the player in question can be a bit of a trouble. Take for example, the clip I used to report the player I mentioned during "earlier today". Here's what it looks like:
Yeah, kind of hard to catch, right? The easier solution would just to be to see if they had the item. Except… you can't. Here was the inventory of the player in question shortly after I recorded the clip, and before I filed the report in the Dark Gaming Discord: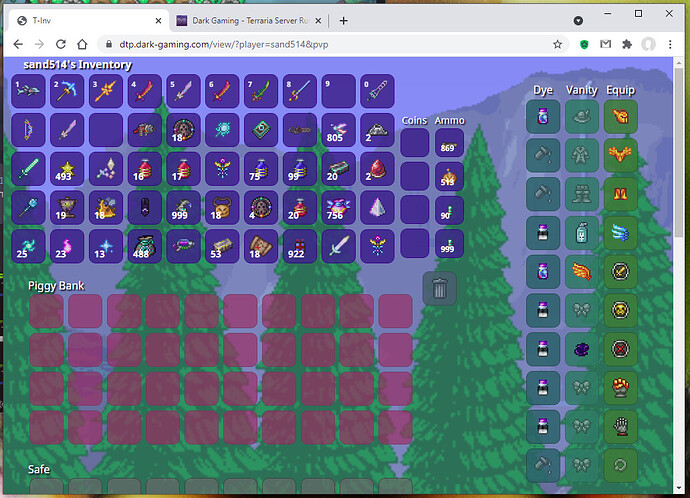 No First Fractal is shown anywhere, but there's an empty hotbar slot that would very likely have been holding it. As a result, it would be easier to just be able to screenshot the inventory of the offending players, provided that First Fractal could show there.