Time items exist solely to be used to add time to other cosmetics. Right click on an item, select extend, and then instead of using another item as a sacrifice, use one of those time items.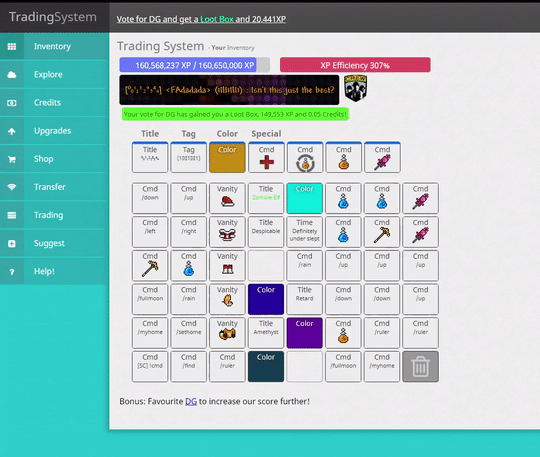 Here, I sacrificed Time and other Cosmetic Items to extend the lifetime of my Color.
Oh my that's a big inventory
You get Commands (Cmds) from Crafting or Lootboxes.
Crafting: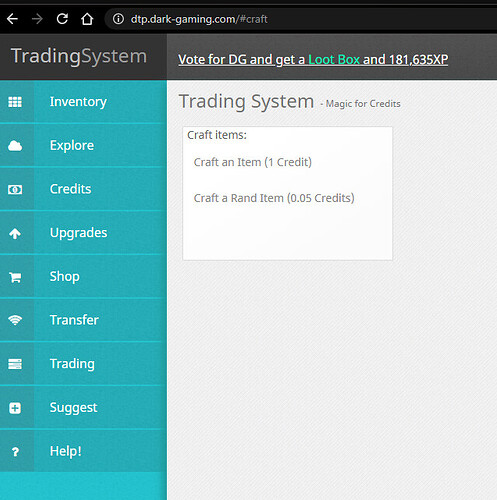 You get Lootboxes from Leveling Up or Voting: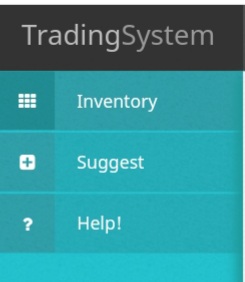 All I see
Can you show the screenshot of the whole page?
Are you not Crew?
Yeah I'm not crew
(Edit) is that why?
To gain access to more features in the Trading System and in the server, you have to join the Crew rank.
The easiest way to do this is by connecting to the Trading System with your Steam account.
If you have a pirated version of Terraria, got Terraria through GOG, or have the Mobile Version, well RIP.
An auto sort feature would be bliss
This topic was automatically closed 60 minutes after the last reply. New replies are no longer allowed.