I said in MB channel that I won't be on the server from June 16-19. When it happened I was not on the server.
Character Name of Offender
?
Dimension(s) of offences
pvp acc. to @Slendergaming200
Rule(s) broken
S1#7 framing
S7#3
Evidence of offence(s)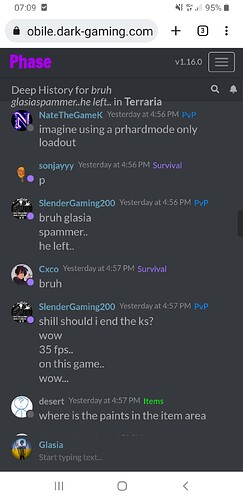 SlenderGaming200's info
Approximate date & time of offence in UTC
June 17 2022, 2:40 pm utc
Currently online
NO
Did the framer get smh banned?