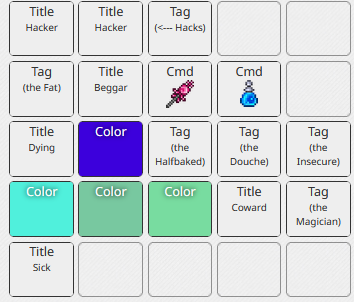 anything here is for sale, make offers preferably in DP or Credits (partnering is ok too I guess)
@pwrwq How much would take for the dark blue?
(Sry for the ping btw)
whatever you value it as
make your offer, idk what the value of each is, ill accept whever I feel is fitting.
How about 0.05 credits and 150 DP?
I can do the credits plus 225 DP
Please note that I only have 1,560 DP I typically have lower DP so other people can have some and I only keep what I need to keep my items refreshed
Trade data has been sent ready when you are
done, thx for the credits and DP