In build, why don't logic sensors work?
What type of Logic Sensor are you using?
Are you sure you are using it correctly? (perhaps send a screenshot for confirmation)
I've used Logic Sensors before on Build, and they've worked perfectly fine.
However, sometimes all the wiring throughout Build just dies and stops working inexplicably (I'm not sure if this is still an issue with build).
Player sensor. Whenever I go above them, they don't activate.
FYI, they work like this: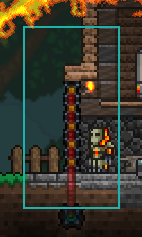 If you're confident your Logic Sensor should work, and that there was no error on your part, then it's an issue with Build.
Build does have occurrences where all wiring simply stops working.
This topic was automatically closed 60 minutes after the last reply. New replies are no longer allowed.