I have a question, what to do with the booty boxes they give? I give them "open" and nothing happens.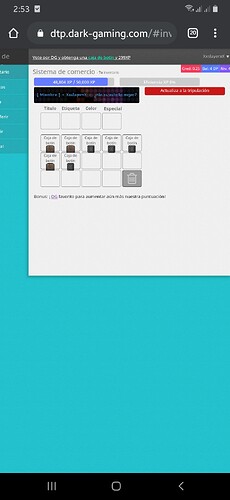 Did you right click them and then click "open"?
if i did and nothing happens🧐
Maybe try reloading the page? Desync bugs are pretty common.
ok I'm going to try, see what happens
Idk much about the economy, but it seems it has something to do with the economy paused. This happened with me and Lagias, in which Lagias sent me a trade that didn't load and still hasn't loaded.
Ok. Reload the page and nothing happens nothing when I give "open".you're right the economy must be on hiatus
Lemme try it with my lootboxes and see if that loads
oh what is it supposed to give, because I give it "open" and it doesn't give me anything. So bad
Does it delete the loot box? What tier loot box are you opening?
level 1 and vote reward loot
thanks for your help bro, already gave me the articles