As the banlink says, you were banned for using a modified client.
I deemed the items in your inventory impossible to obtain normally in the timeframe you spent on this server, so I banned you for using a modified client. Standing out most notably would be over 600 bars of luminite and over 700 stardust fragments (not including crafted items). You also have empress of light items despite drop logs not showing that you opened such a bag. And empress of light summoning is bugged in survival so summoning it is very difficult.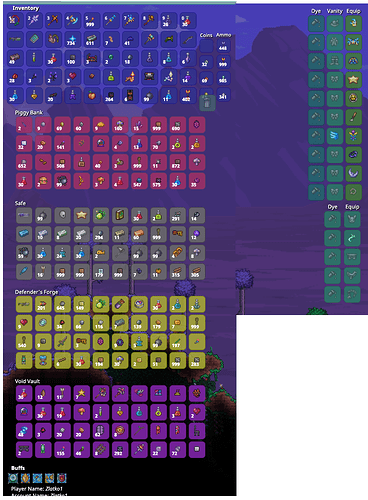 Everything is held in memory after loading your player and the world file, so read/write speed would not affect ingame performance nor should it affect your ingame items. If it was changing data, your player file would be corrupted. But your data is stored on the server, not your computer, so read/write speed is irrelevant here. The "bufferoverflow" message is just a server-side bug that is a de-sync that kicks people rarely. It does not trigger any automatic bans or anticheat, nor is it the cause of your ban.